Email: Information
Cell: 734-730-8110
Safety Training for Technicians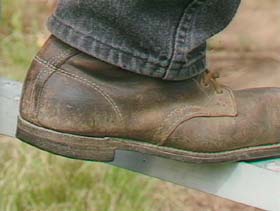 Is your Workman's Compensation cost high?

Have you lost jobs or service calls because of a Technician out on a Work Comp claim?

Have you had vehicles damaged in auto accidents with your employee at fault?

Has you office staff been out with a injury, causing lost productivity?

Or, Worst of all, have you needed to call a spouse or important other to tell them an employee has been serious injured?

Need help in starting a safety program?

Need a Safety Manual?

BEC Group holds monthly safety training for field employees

Now available, Asbestos Awareness Training
For More Safety Information
Contact us now to receive a class schedule and to start reducing those loses and heartaches!